Privacy Notice Sörbyn Turism & Konferens
This policy was last updated 2018-05-24.
Sörbyn Turism & Konferens is the responsible legal person for the gathering and processing of personal data on this and associated websites.
How personal data collected is treated
What personal data do we collect via this and associated websites?
We collect personal information mainly via mail and via contact forms, when signing up via forms for events and gatherings, booking accommodation and/or activities. Phone number, email address, address and name are personal information that you may be asked to leave. We may also ask for sensitive information, such as when you book an accessible room.
What do we use your personal information for?
The information you provide to us is mainly used to answer questions and requests from you, to enable booking, simplify the purchase and delivery of tickets. Personal data is used to identify you, deliver services and to manage payment.
Information is also used to enable the administration of competitions, member benefits, offers, bookings, surveys and other types of marketing such as providing newsletters.
Data can also be used to improve our website and enable a more positive, personalized and customized experience. As well as allowing targeted information.
Do we give away your personal data to third parties?
Sörbyn Turism & Konferens does not provide, exchange or sell your information to third parties collected through this or associated websites unless it is necessary for the specific action that you are requesting. Trusted third parties who assist in running our website have access to certain personal data and have also signed a Personal Disclosure Agreement with us on how to protect your personal data.
If we consider it necessary that we disclose your personal information in order to comply with the law, we may disclose personal information to authorities such as the Police or the Tax Agency.
Personal data that is not personally identifiable may be provided to other parties for promotion, advertising or similar use.
How do we protect your information?
To maintain security, a number of security measures are implemented when you provide personal information through the site. Special procedures are in place for handling this.
The information you provide us with will be saved for the time deemed appropriate for that specific action. The base of all work relating to personal data is the removal of personal information as soon as the information is not necessary to perform the requested assignment.
Personal data that we handle for the purpose of fulfilling contractual and legal obligations to you, such as fulfilling warranties, claims or remedies, will be processed for the time necessary to manage the customer relationship and fulfill our contractual and legal obligations.
You are always entitled to request modification or deletion of your information. Contact us at info@sorbyn.se to make a request.
SMALL GAME HUNTING
We offer small game hunting in the woodlands of Swedish lapland. At our private premises it is possible to collect the woodland grand slam - capercaillie, black grouse and hazel hen - during a stay at the lodge.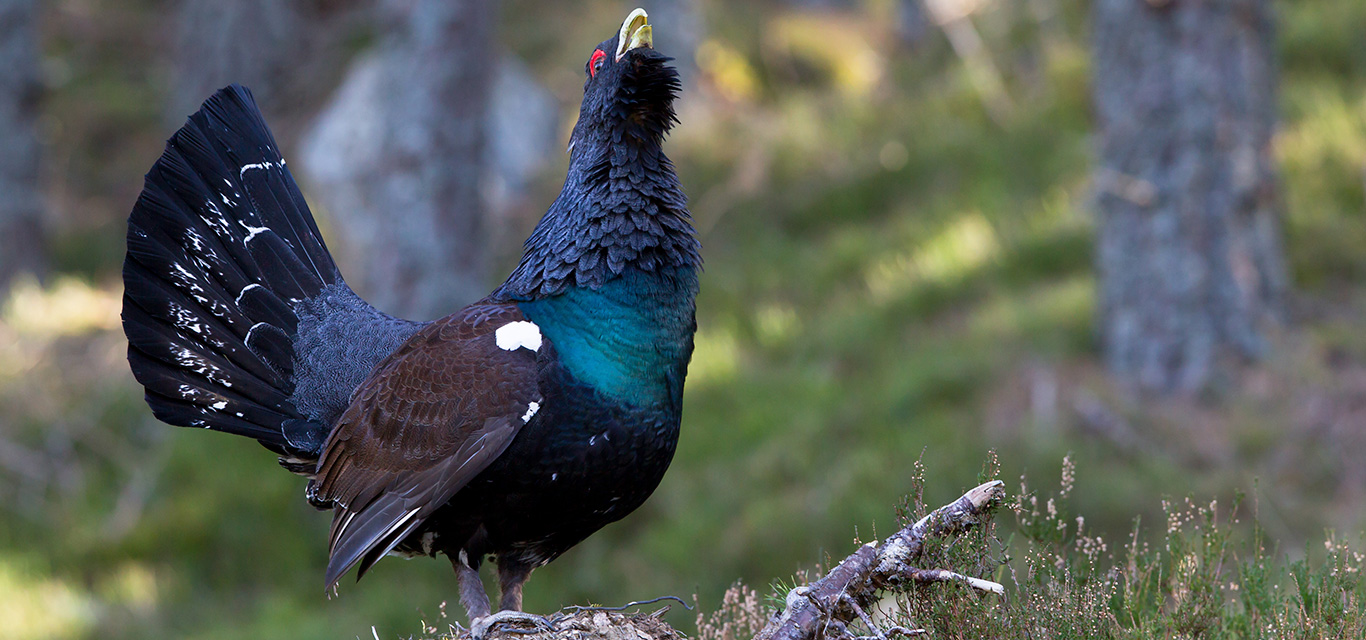 ACTIVITIES & ADVENTURES
Sörbyn Lodge offers activities in an almost unlimited area. Here you can find free waters, endless forests, vast wetlands and treeless mountains - a perfect playground for naturally based activities.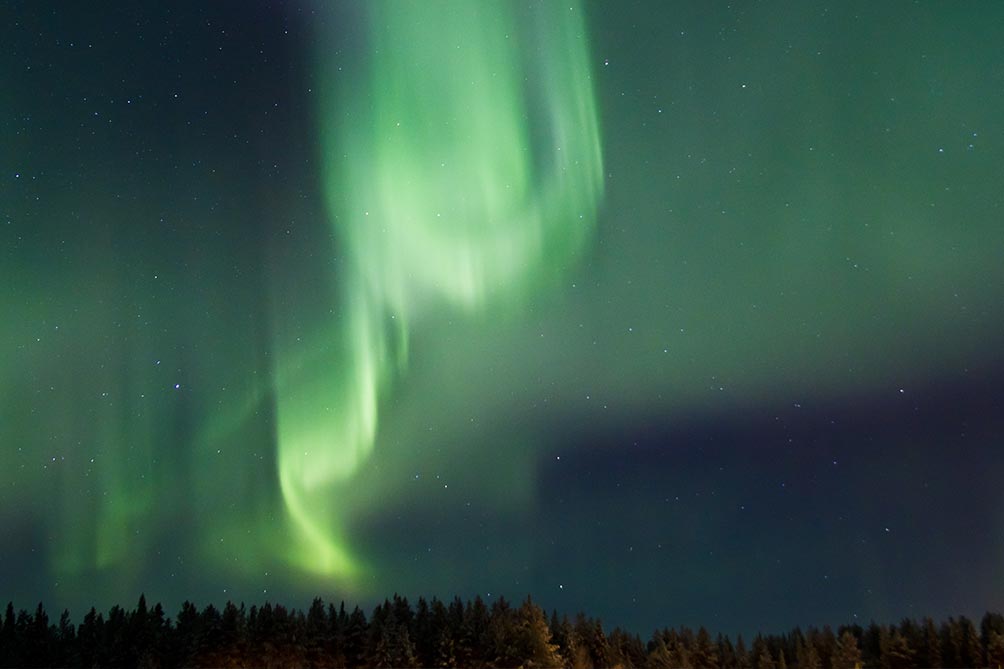 Scandinavian hunting for birds 
Our dogs localize the bird, start barking and pointing the nose at the bird, to show where it is and to divert the bird from the hunter who is advancing the bird with scoped rifle.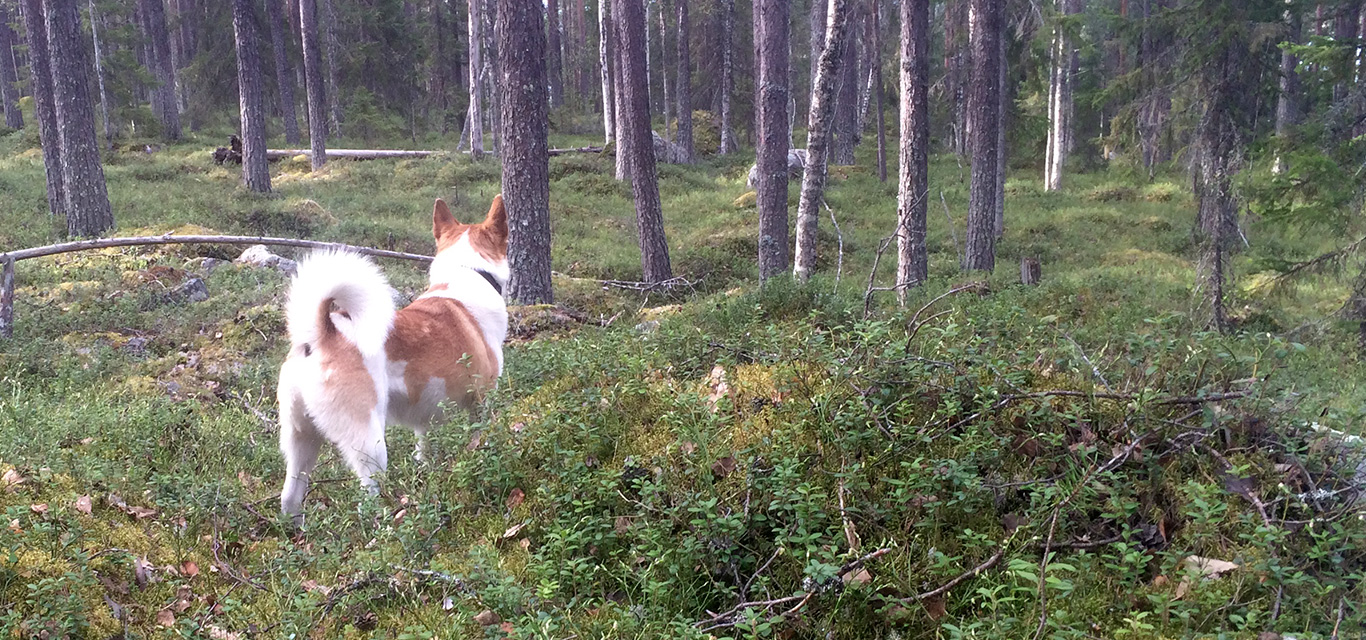 LODGING, MEALS & BAR
Sörbyn Lodge offers accommodation in cabins and hotel. The lodge is well known for its culinary dishes at Restaurant Kallkällan that also holds the reception, bara and lounge area.